Ask Arbejdstilsynet
Contact us on (+45) 70 12 12 88 Press 9 for English. Telephone hours - Monday through Wednesday: 8 am to 3 pm, Thursday: 8 am to 18 pm, Friday: 8 am to 2 pm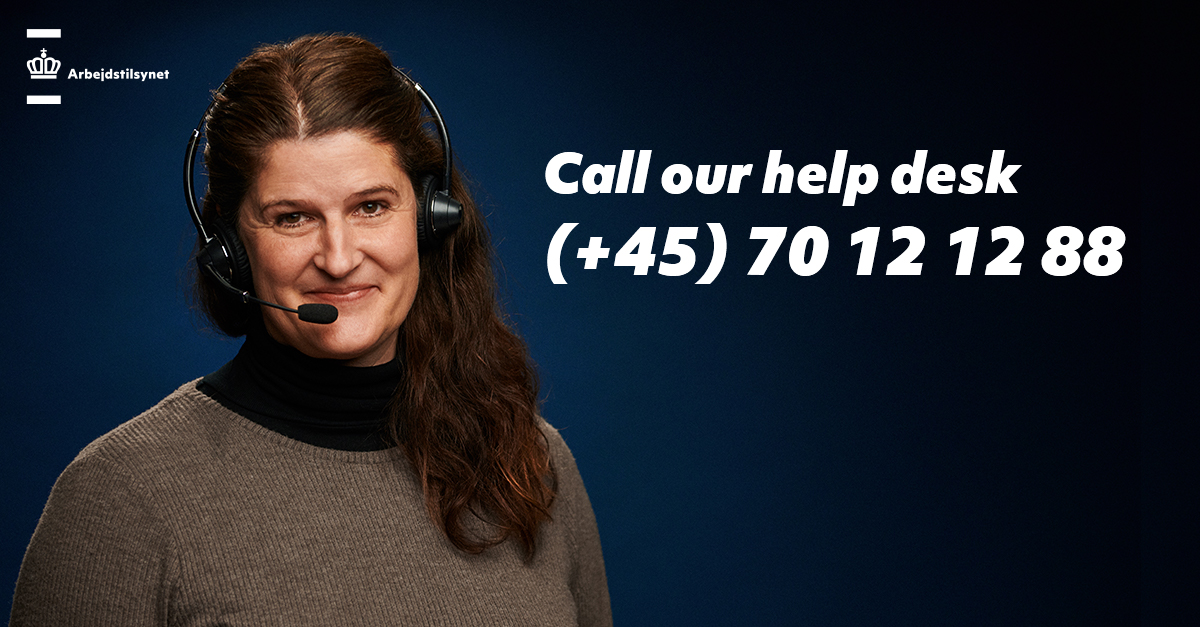 What does the Call Center help with?
Enquiries regarding working environment and the working environment rules.
Contact the Supervisor for elaboration on a work environment issue in the company which has been discussed during an inspection visit.
Enquiries regarding notified inspection visits and your planning in relation to the inspection visits. This includes contact with supervisors in relation to notified inspection visits. (Remember to provide a case number or a name from the letter you have received regarding the inspection visit from Arbejdstilsynet.)
As a rule, all enquiries about working environment are answered immediately - if the issue is complex or very specific, we may need to discuss the issue with expert colleagues. If so, we will get back to you with an answer or refer the question directly to those who can answer it.